Contact Us:
25043 Lorain Road
North Olmsted, Ohio 44070
Phone: (440) 777-5358
Billing: (440) 918-8889
Email: ly2drmusser@gmail.com
Fax: (440) 777-5922
*Please call us at
(440) 777-5358 for matters needing attention within
24 hours.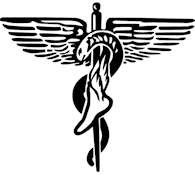 Summer '23 Office Hours:
​
Monday: 10:00am-7:00pm
Tuesday (first Tuesday of month only): 9-2
Wednesday: 7:30am-2:00pm
Thursday: 9:00am-4:30pm
Friday: 8:30am-4:30pm
​
Every 3rd Saturday: 8:30am-1:00pm
Stephen Musser, D.P.M.
Family Podiatric Care
Serving North Olmsted and the greater Cleveland area for over 30 years.
Dr. Musser, his staff, and their families participate in many community-centered events throughout the year. See below for some of the exciting events we have been a part of or contact Dr. Musser by phone at (440) 777-5358 if you would like him to be a part of your event.
North Olmsted Senior Center Health Fair
Thank you to our dedicated staff, Laura and Mary, who met community members and shared information about the North Olmsted Foot Clinic at the North Olmsted Senior Center Health Fair on August 22, 2018! We appreciate your time and energy! Our office would not grow and serve the community without your leadership and commitment to supporting all patients! To our community members: we hope you enjoyed the fair and will continue supporting the North Olmsted Senior Center!
Joint Business After Hours: September 12, 2012
Here are pictures from our recent Joint Business After Hours Event for the Chamber of Commerce, including North Olmsted, Fairview Park, North Coast, and West Shore Chambers.
Please reload