Contact Us:
25043 Lorain Road
North Olmsted, Ohio 44070
Phone: (440) 777-5358
Billing: (440) 918-8889
Email: ly2drmusser@gmail.com
Fax: (440) 777-5922
*Please call us at
(440) 777-5358 for matters needing attention within
24 hours.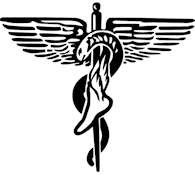 Office Hours:
​
Monday: 10:00am-7:00pm
Tuesday (first Tuesday of month only): 9-2
Wednesday: 9:00am-4:30pm
Thursday: 9:00am-4:30pm
Friday: 8:30am-4:30pm
​
Every 3rd Saturday: 8:30am-1:00pm
Stephen Musser, D.P.M.
Family Podiatric Care
Serving North Olmsted and the greater Cleveland area for over 25 years.
Updated: Saturday, January 1, 2023
​
At this time, we ask that all patients, caregivers, and guests wear a mask in the office.
​
-Dr. Musser & Staff
Welcome to the website of Dr. Stephen Musser D. P. M
We welcome you as a patient and we appreciate the opportunity to be your family podiatrist.
It is the mission of Stephen Musser, D.P.M., Inc. to be an honest and straight forward business, dedicated to our patients and faithful to our employees.

It is our mission to be extraordinary in our profession and to be the best managed, best qualified provider of care and treatment in our field of podiatric medicine.

It is our mission to first provide quality patient care and make available quality products.

It is our mission to treat our co-workers and our patients fairly and with respect so that all of us can enjoy a good quality of life.
Dr. Musser has been practicing podiatric medicine for 25 years...



EXPERIENCE COUNTS!
Please contact us with your questions, concerns, or for more information about our practice.
​
The office of Dr. Stephen Musser will be happy to schedule your appointment via phone. To schedule an appointment, please call us at (440) 777-5358. Additional information about appointments can be found on our "Patient Information" page.
Phone: (440) 777-5358 • Fax: (440) 777-5922 • Billing: (440) 918-8889
Address: 25043 Lorain Road
North Olmsted, Ohio 44070
Our Office (Street View):