Contact Us:
25043 Lorain Road
North Olmsted, Ohio 44070
Phone: (440) 777-5358
Billing: (440) 918-8889
Email: ly2drmusser@gmail.com
Fax: (440) 777-5922
*Please call us at
(440) 777-5358 for matters needing attention within
24 hours.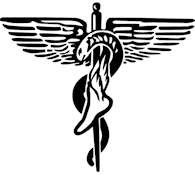 Stephen Musser, D.P.M.
Family Podiatric Care
Serving North Olmsted and the greater Cleveland area for over 25 years.
Office Hours:
​
Monday: 10:00am-7:00pm
Wednesday: 9:00am-4:30pm
Thursday: 9:00am-1:00pm
Friday: 8:30am-4:30pm
Every 3rd Saturday: 8:30am-2:00pm
Dr. Stephen Musser
Dr. Stephen Musser is a graduate of Padua Franciscan High School and John Carroll University. He obtained his podiatric medical degree from The Ohio College of Podiatric Medicine in 1989, after which he completed his post graduate residency at the VA Medical Center in Minneapolis, Minnesota. Dr. Musser entered private practice in 1992 and is board certified by the American Board of Podiatric orthopedics and Primary Podiatric Medicine. Dr. Musser is a member of the American Podiatric Medical Association and the Northeast Ohio Academy Of Podiatry.
In his spare time, Dr. Musser enjoys spending time with his family, aerobic exercise activity such as biking and walking, and classic car cruise-ins during the warmer months.
Dr. Musser treats both juvenile and adult foot ailments. In most cases, conservative treatment will eliminate a patient's foot pain, but if conservative measures fail, Dr. Musser offers surgical correction at local hospitals and outpatient surgery center.
Dr. Musser is affiliated with the following hospitals and facilities:
St. Vincent Charity Hospital

Fairview General Hospital

Southwest General Hospital

The Surgery Center (Middleburgh Heights)

Big Creek Surgery Center
Laura
Laura is the Office Manager and has been with the practice for over 15 years. She takes care of all areas of insurances including; contracting, payables, receivable, billing inquiries, and monthly patient statements. If you have any questions regarding a billing issue or any of these areas, or have any other questions or concerns about our office, feel free to call Laura at (440) 918-8889.

Laura is married and has 4 grown married children and 5 grandchildren, all of which she spends her time off visiting all over the country. In her spare time she enjoys reading, camping and the outdoors.
Michele
Born in the Cleveland area, Michele grew up in Lakewood and attended St. Clements elementary school and Lakewood High School. She then went on to Miami University where she attained her Bachelor of Science degree in education. After graduation, she moved to Seattle, raised her son Nathan and taught elementary school. She recently returned to the Cleveland area and now lives near Lakewood Park, where she enjoys catching the sunset or a concert on warm summer nights. Michele loves being back in her hometown and enjoying the wide range of amenities that Cleveland has to offer.
​
Michele, our receptionist, joined our staff in 2016. When you arrive at our office, she will greet you and help you get set for your appointment with Dr. Musser. She takes a genuine interest in the well being of all our patients and truly enjoys her job. If you are in need of podiatric services, give us a call and Michele will be happy to schedule an appointment time that works for you.
Meet the Staff of Dr. Musser: Michele, Mary, Lela, and Laura